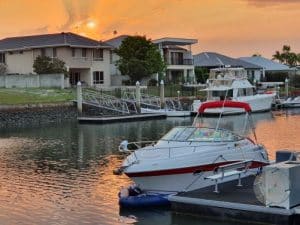 For decades, the battery of choice for all marine vessels has been the lead acid type. This will eventually change to other types such as lithium ion as technology drives the price down. However, for the foreseeable future, boat owners will be stuck with the downsides of the tried and true lead acid type.
Humans are waking up to the consequences of plastics in our oceans. But what about the consequences of antifouling or bottom paint? Just because we can't see it doesn't mean it's not hurting our marine creatures – and us.
You might have seen this viral video of a turtle getting a straw pulled out of its nose. Those images caused such outrage that they led to bans on plastic straws. Or you may have seen the pictures of seabirds lying on the beach, with bottle caps spilling out of their guts or the poor dead whale where 40kg of plastic bags were pulled out of its stomach. If you have, chances are you feel pretty bad about it. Those images probably make you think twice about the way you dispose of trash. Hopefully you're not be the kind of person who would chuck a plastic bottle over the side of your boat or throw a plastic bag full of rubbish into the water. Because you love the water – that's why you have a boat, isn't it? A boat that takes you out into clear, blue seas and wide, open spaces. A boat that leads you to coral reefs where you can snorkel, dive and explore the wonderful underwater world. A boat that allows you to share in some of the planet's most precious places – lakes, rivers and oceans.
To everyone that has been following our progress and reading my constant blogging updates, you may have noticed that I have been a little quiet lately. Apart from the normal excuses of being insanely busy flying to all corners of our vast country installing FAB Docks, missing out on sleep and precious time with my gorgeous girlfriend, myself and the team have been secretly working on a revolution within the dry docking genre. With the prototype now out of the laboratory and installed on my own boat, we are only a matter of weeks away from rolling it out to all our existing customers plus all our new FAB Docks.
With commercial dry docking systems being available for decades, we continue to innovate, revolutionise and perfect our particular product by finding solutions to issues that have plagued other dry docking systems since inception, yet were thought to be unsolvable.
Much of this credit goes to our loyal and passionate customers who have willingly contributed their experiences, thoughts and ideas which we act upon as quickly as possible to ascertain their merit for future inclusion and/or retrofit into our FAB Dock product. (Sorry guys, not every single one of your ideas are as brilliant as you think. Cup holders? Really?)
So stay tuned; the next six months will see a raft of revolutionary new improvements and new products launched from the hard working team at FAB Dock.