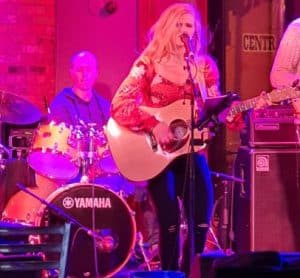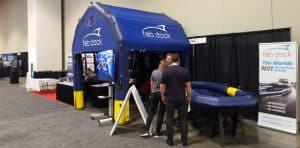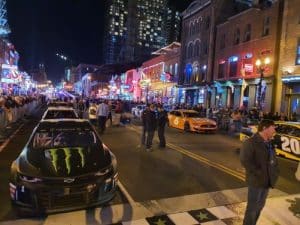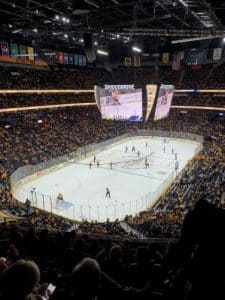 The FAB Dock team was thrilled to be representing the brand in the United States at The Docks Expo in Nashville in early December last year. The American trade show was a huge success for FAB Dock, with our founder and CEO Dean Howard showcasing our dry docks for sale, while mixing with top-tier marina executives and other high-profile industry representatives to show them just what our revolutionary product can do.
We wanted to shout out a big "thank you" to the organisers of the recent Docks Expo as it was clear what a huge extravaganza the trade show was to pull off. With more than 100 marina-focussed exhibitors, Dean says, "It was a fantastic show with dozens of great contacts from both marina owners and managers, as well as fellow marine professionals."
Party All Night
Nashville sure knows how to throw a party. Known as the Music City, the Tennessee capital wasted no time in putting it on for young and old. There was live music, an ice hockey rink with games being played by local team, the Nashville Predators, and car racing. 
"We lucked out with the annual NASCAR stock car race awards," says Dean, because "how else to celebrate [a marina trade show] than a drag race and burnouts on the main street?"
Dead commented on the excitement of the ice hockey game, a spectacle not often seen at FAB Dock's head office location on the Gold Coast, Australia. "The Nashville Predators took it into overtime but fell just short." 
Back to Business
Despite the music scene in Nashville being "the best in the world", according to Dean, there was also plenty of talk about dry docks for sale at The Docks Expo.
The advantages of owning a FAB Dock protective boat skin are paramount for the ongoing maintenance of your marine-going vessel. Saltwater is one of the harshest environments in the world, therefore, your leisure craft needs the best protection when you're not using her.
FAB Dock dry dock acts like a protective layer between your hull and the water and includes pump action to remove water, so your boat stays high and dry even at waterlevel.
Where to Find the Best Dry Docks for Sale
Even when CEO Dean is travelling to American trade shows to showcase the invaluable benefits of having a FAB Dock product, we always have staff on-hand at home to answer your queries about purchasing your very own custom-cut durable dry dock skin to safeguard your ocean-going investment. 
If you're looking for dry docks for sale, we can accommodate all drives and lengths up to 100ft, so request a quote for your vessel today and see how we can help you protect your investment.